April 6th. 2021
Gentlemen,
Welcome to the Autumn edition, of Blue & Blue 2021.
We all seem to be either falling off the perch or getting closer to it but hopefully, still creating amazing moments. We do appear to have all dodged the covid-19 bullet. However, as there are some fabulous stories which should be saved for posterity in written form, video or even snail mail, please send yours across. We still accept snail mail even though Aust. Post has it running slower than ever before and at higher cost. Cartier watch, anyone?
Perhaps you may wish to send a favourite quote or reminiscence, which you'd like to share or to log into this Final Testament of Darlo (hopefully continuing to the last man standing).
Mike Blakeney (Class of '57) has sent across a brilliant article that is a MUST READ for all – an invitation to a remarkable, but short journey. See below in Non-Fiction
Dwelling further on Darlo's history, Scott Coleman (Marist Canberra) wrote a series of articles about just some of those who walked the hallowed halls before us. These men left their marks, representing the many who paid the ultimate sacrifice in defence of our country:
Private Michael William Victor Curnow MM
Fr. Norbert "Nobby" Earl MBE MSC
Flying Officer Jim Comans DFC & Bar
Brig. Frederic B. Hinton OBE MC ED JP
Air Commodore Arthur Edward Mather DFC AFC AE
Gunner Richard Dennis Stoyles-O'Grady
Brian Fitzpatrick [Class of '50 ]wrote in, concerned about not receiving OBU communication – now resolved. "I have not received any B&B information for some time and want to confirm my email address. I was in the LC class of 1950. I live in Mosman and am in good health at the age of 87."
Marscom has had 10 lifetimes share of IT "glitches" here, especially over the last few months, and, as one IT professional suggested, that it may be because Marscom Television is an accredited media organization, that has been highly supportive of the democracy movement in Hong Kong. China apparently has an IT unit dedicated to compromising media outlets, which are critical of their repression of any democratic movement and too, of references to the massacre in Tiananmen Square on June 5, 1989. If it wasn't a deliberate attempt, it has been an amazing coincidence.
If anybody has emailed the OBU since last Christmas and not received a response, please be aware of those major IT issues. As of today, hopefully those issues are behind us, with new security measures.
PLEASE NOTE Our current and ONLY email addresses:
[email protected] & [email protected] noting that the following has been disabled:
[email protected]
For anybody who did not receive the last B&B edition (Christmas 2020), it and all archived editions are available on the Darlo website https://mbhsdarlinghurst.org along with much more.
Non-Fiction:
Invitation - An amazing journey
https://mbhsdarlinghurst.org/Historical_Files/Blakeney_Michael.pdf
Michael Blakeney (Class of '57)
Driving in the 3rd world – holding your breath
https://mbhsdarlinghurst.org/Humour-Non/videos/Driving%20test.mp4
Life in North Korea by a courageous, young woman
https://mbhsdarlinghurst.org/Humour-Non/videos/North%20Korea.mp4
Sent in by Grahame Pomroy (Class of '48)
Am I a fireman yet?
https://mbhsdarlinghurst.org/Humour-Non/Fireman.htm
Contributed by Kevin Fitzpatrick (Class of '58)
>>>>>>>>>>>>>>>>>>>>>>>>>>>>>>>>>>>>>
Vaccine Alert:
This happened yesterday and is important information for our age group.
A friend had his 1st dose of the vaccine at the vaccination centre, after which he began to have blurred vision on the way home. When he got home, he called the vaccination centre for advice and to ask if he should go see a doctor or be hospitalised.
He was told NOT to go to a doctor or a hospital, but just return to the vaccination centre immediately and pick up his glasses.
[sent in by Grahame Pomroy Class of '48]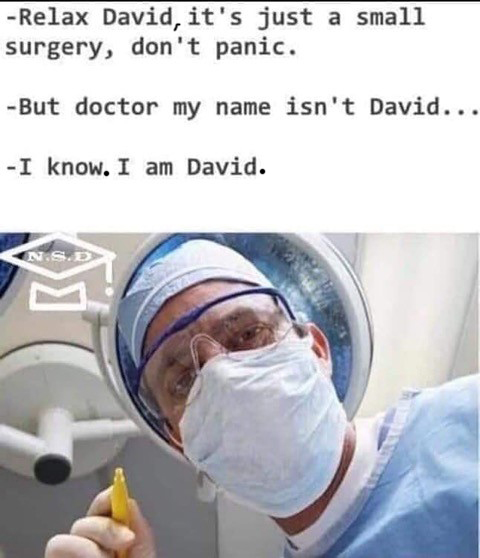 Just a little peck – where else does romance start?
https://mbhsdarlinghurst.org/Humour/videos/Just%20a%20little%20peck.mp4
Sent in by Shane Smallwood (Class of '65)
A Welcome Sign found when entering the home of one of the Darlo Old Boys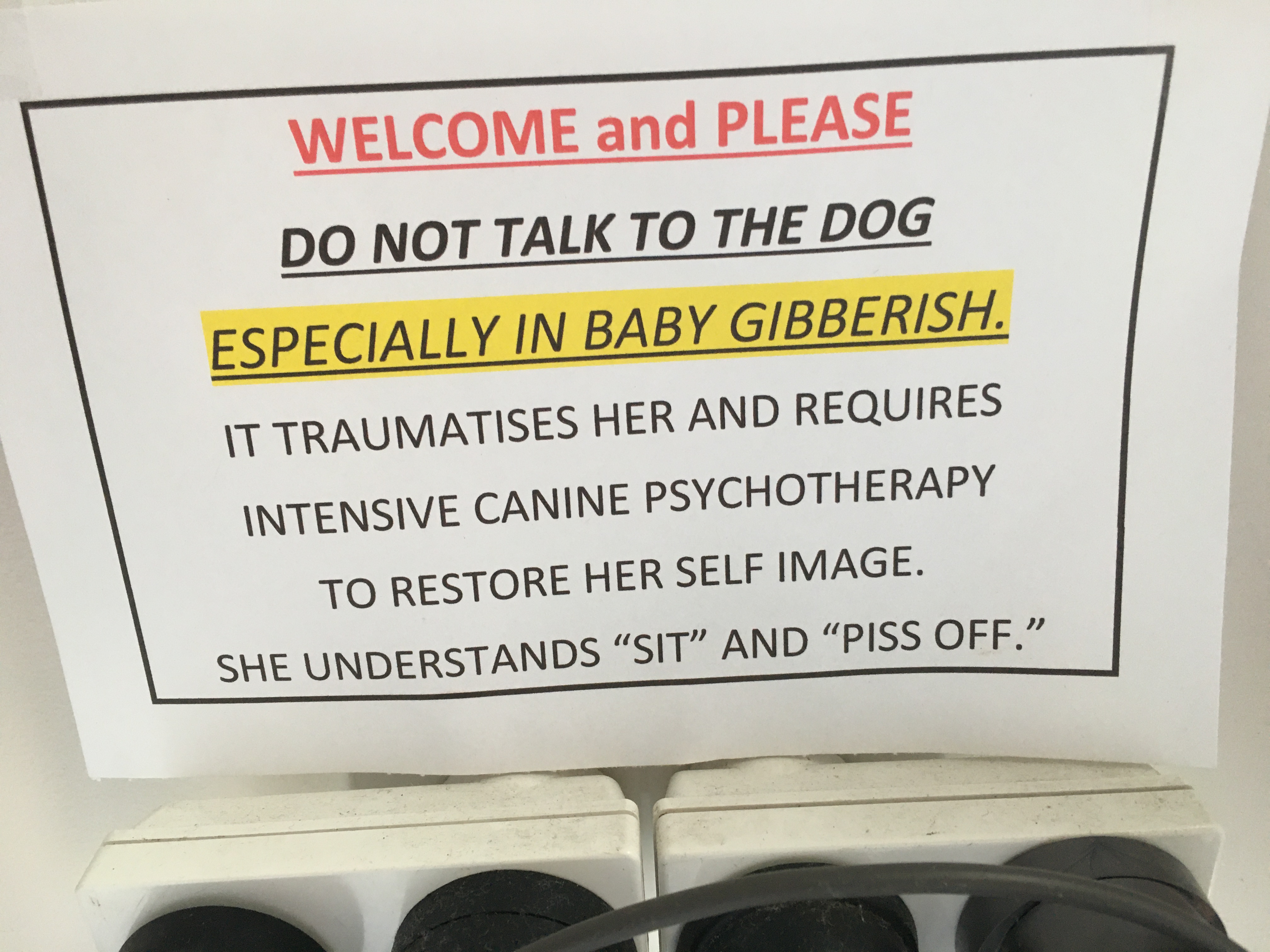 More Humour:
British Royal Family origin
https://mbhsdarlinghurst.org/Humour/videos/Brit%20Royals%20Indians.mp4
Sent in by Geoff Stanley [Class of '63]
Medical science -Pain transference
https://mbhsdarlinghurst.org/Humour/videos/Fatherhood.mov
Michael Blakeney (Class of '57)
What's cooler than pulling up to the gas pump to the wonderment of all and getting out of your brand-new Lamborghini,
that you just purchased with your National Football League signing bonus?
https://mbhsdarlinghurst.org/Humour/videos/NFL%20Lamborghini.mp4
Sent in by Shane Smallwood (Class of '65)
>>>>>>>>>>>>>>>>>>>>>>>>>>>>>>>>>>>>>>>>>>>>>>>>>>>>>>>>>>>>>>>>>>>>
Beyond Blue continues to provide support for anxiety and depression, providing resources for recovery, management and resilience. www.beyondblue.org.au
Servo fidem,
Kym Derriman
Gatekeeper
eMail: [email protected]